Comics
- Any Beast Wars Comics, so long as they're not too violent, can be featured at this page. They need not be funny, but they must be BW-related.
---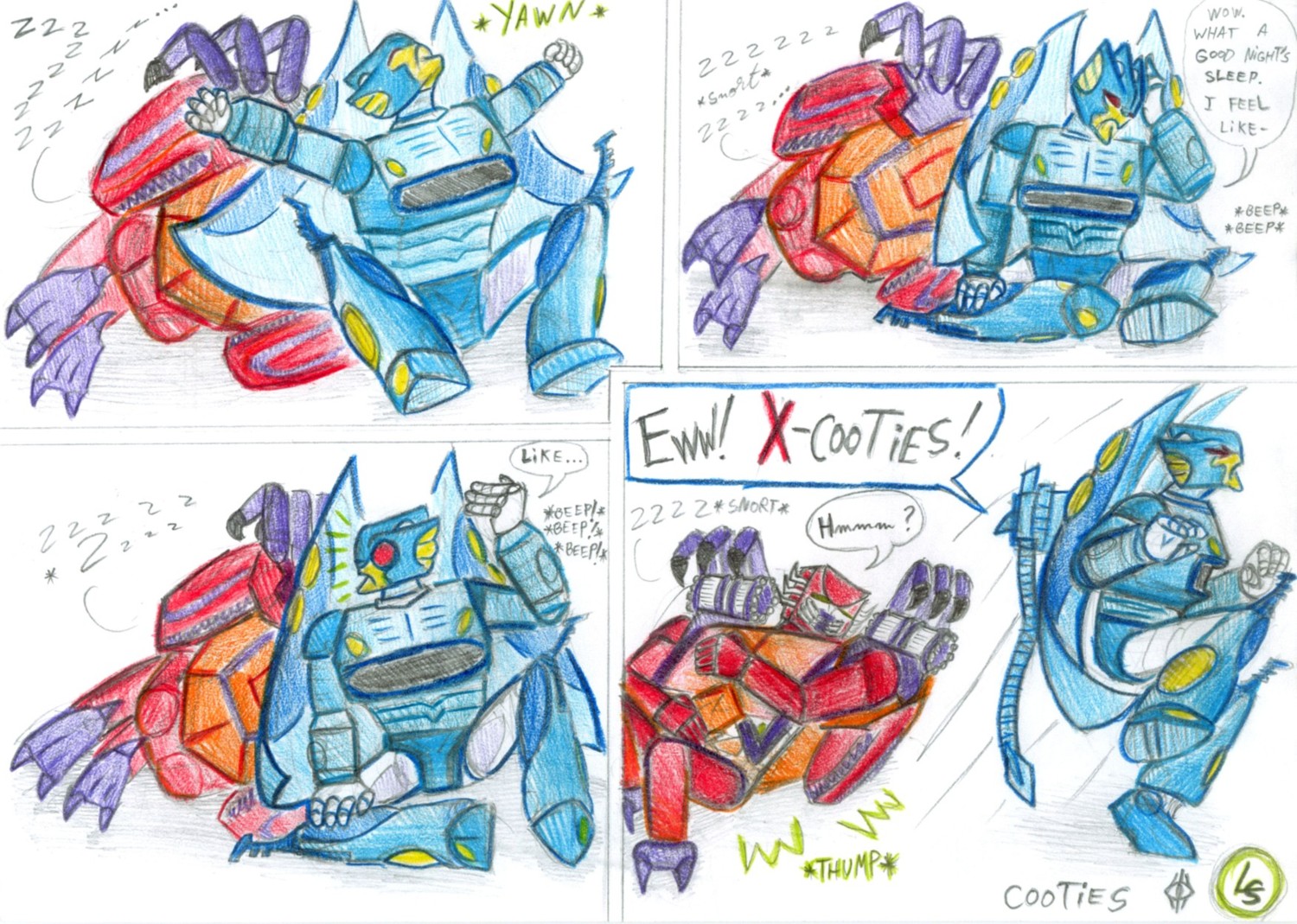 Cooties by Lady Scale
---
Comics by Omicron the Ice Queen
---
---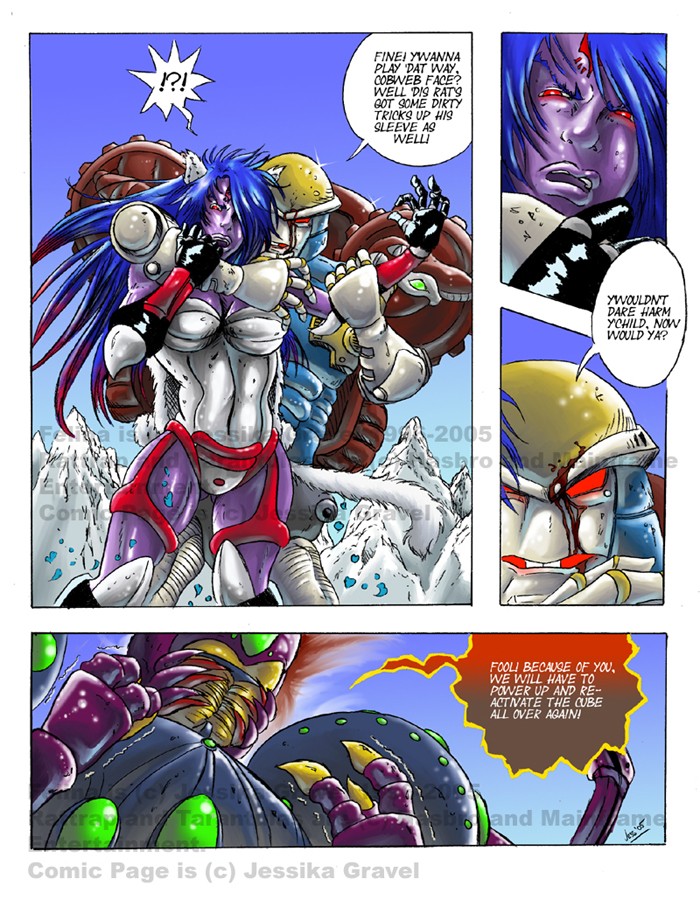 Trust Me Partner, Page 00 by Maria Sunderland
---
Miss Special's Summer Comics
(Click on the pictures to see the full comics.)
---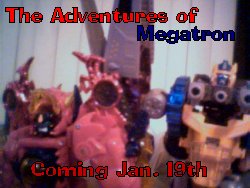 - The Adventures of Megatron: a photo-webcomic by Micah McNully
---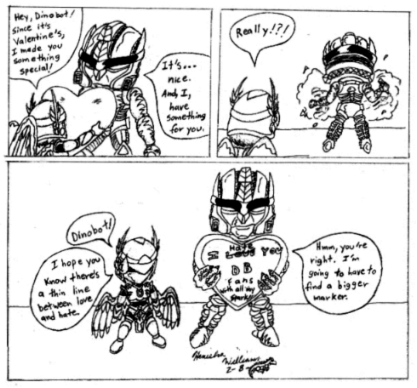 - Valentine's Day by Blaze Raptor
---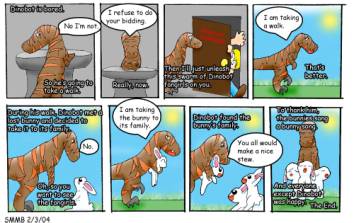 Dinobot is Bored by Miss Special
---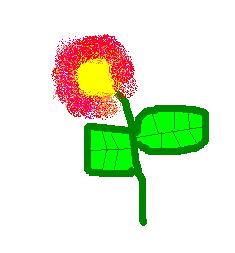 Flower Story by Sapphire
- ridiculously silly cartoon put together with actual BW images with odd captions to make a story.
---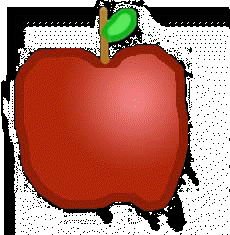 Waspinator Eats Apple by Ragedaisy
- A very cute little comic.
Site Design: Sapphire. Created by: Sapphire, Miss Special, Hacker, Blaze Raptor, Pacerpaw and Araneae. Bwint.net is copyrighted to the bwint.net team.
Disclaimer: Beast Wars Transformers and its respective characters, plots and images are a product of Hasbro, Mainframe and Alliance Entertainment. Neither the owner nor the Bwint.net team and visitors claim any rights to it. This is a non-profit fansite. Original template designed by JSB Web Templates