Information on Bwint's Upcoming New Addition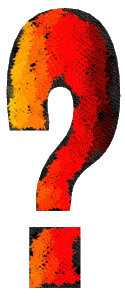 Sapphire's working on a monthly addition to Bwint's Beast Wars Express page. It will require first and foremost the skills of talented and witty writers. Those who join the project should be able to write comedy and come up with creative and entertaining scenarios. Journalistic skills are especially good to have, as well. It won't require much work for the individual at all - just a short submission of certain writing material (that will be specified later*) once a month. If the project takes off, which I suspect it will, it will be a wonderful and fun thing to be a part of.
Graphic artists are required, too. If you're good at cutting out and rearranging images into brand new pieces, like below, and adding in things etc. to make a fun graphic, then Sapphire Wants You!
| | |
| --- | --- |
| - By Sapphire | - By Roxy |
* If you're interested (yay!) and would like to know more, please email me at sapphire@bwint.net Just so we're clear, there's no pay or anything for this, it's purely for the love of BW, the site and of course, the prestige and fame you'll get if the project is stupendously popular. ;)
- Sapphire
---
Site Design: Sapphire. Created by: Hacker, Miss Special, Solar Blaze (HDW), Pacerpaw. Bwint.net is copyrighted to the bwint.net team.
Disclaimer: Beast Wars Transformers and its respective characters, plots and images are a product of Hasbro, Alliance and Mainframe Entertainment. We do not claim any rights to it. This is a non-profit fansite.